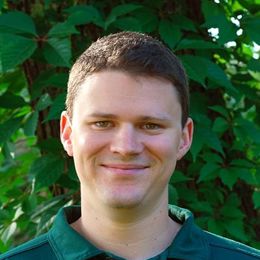 George Barth lll
Asst. District Manager, Needham Office
George is a young and energetic member of the team with a dedication to client service and a passion for pests. He graduated from UMass' School of Stockbridge with an associate's degree in Arboriculture and Community Forest Management. George also acquired a bachelor's degree in Natural Resource Conservation with a focus on urban forestry. George is an MCA and an ISA Certified Arborist®. He also holds a certificate from the University of Maryland's IPM short course.
He has experienced many different facets of the industry but has found himself overwhelmingly drawn to plant health care. The past two seasons have seen George implement strategies related to integrated pest management on properties throughout Boston and Cambridge. He finds the most fulfillment in deploying his knowledge and experience to restore health in marginal or declining plants.
George's hard work and dedication quickly created an opportunity to manage the Plant Healthcare Department at Hartney Greymont's Needham location. He intends to continue HG's history of paring current techniques with new developments in science and technology to offer the most effective PHC program in the area.